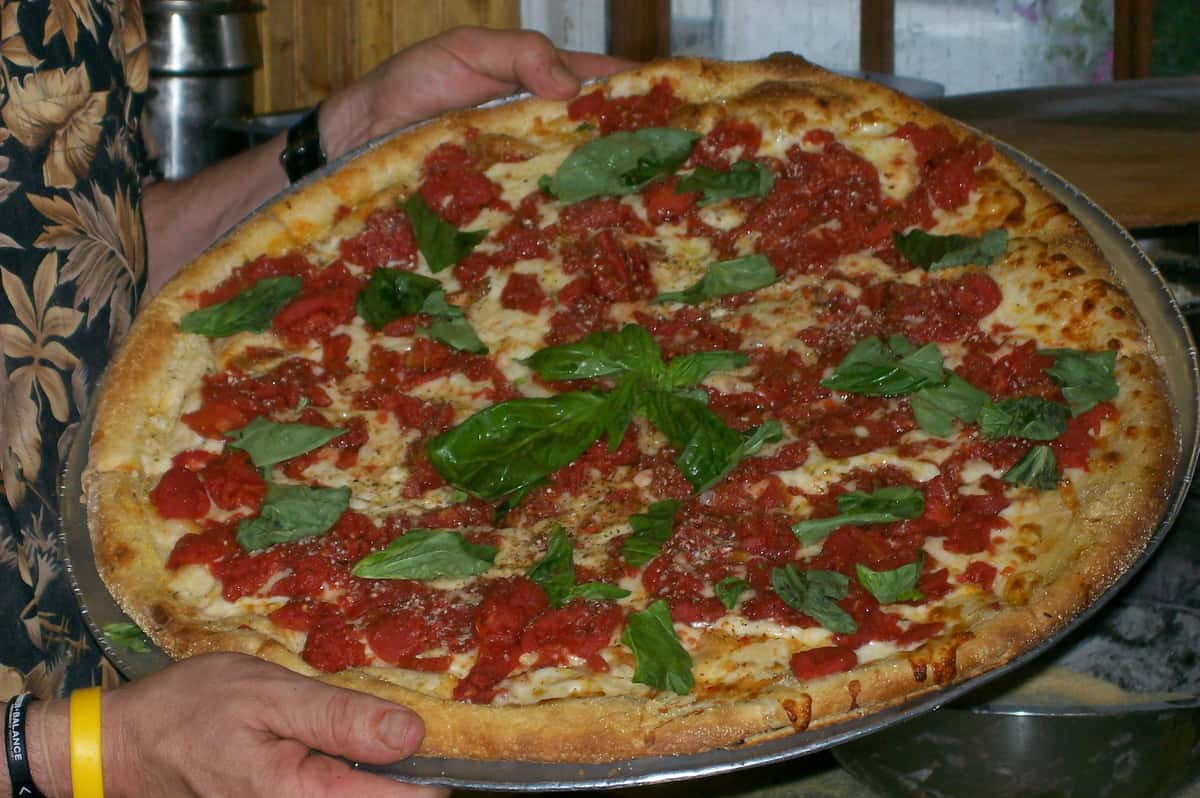 About Us
Prima Pizza, now in its third generation, knows that the best pizza comes from New York. Maybe it's the water, maybe it's the air, maybe it's the experience - no one knows for sure. But what we all know is the taste of a real New York Pie.

Using a process invented by proprietor A.J. Scalise, Prima Pizza can ship a 100% natural, preservative-free New York pizza anywhere in the USA overnight. This technique is so innovative there is a patent pending.
Your pizza is cooked to perfection and sealed in a special package using a unique process. It is then ready to be shipped via FedEx (or other overnight delivery service) right to your door the next day. All you have to do is heat/cook the pie to your preference. Buon Apetito!
Order Now! We will ship a genuine, fresh (never frozen),
New York brick oven pizza ANYWHERE in the USA overnight!
Shipping is already included in all of our prices!